All Circles Chair - Modern Kids Chair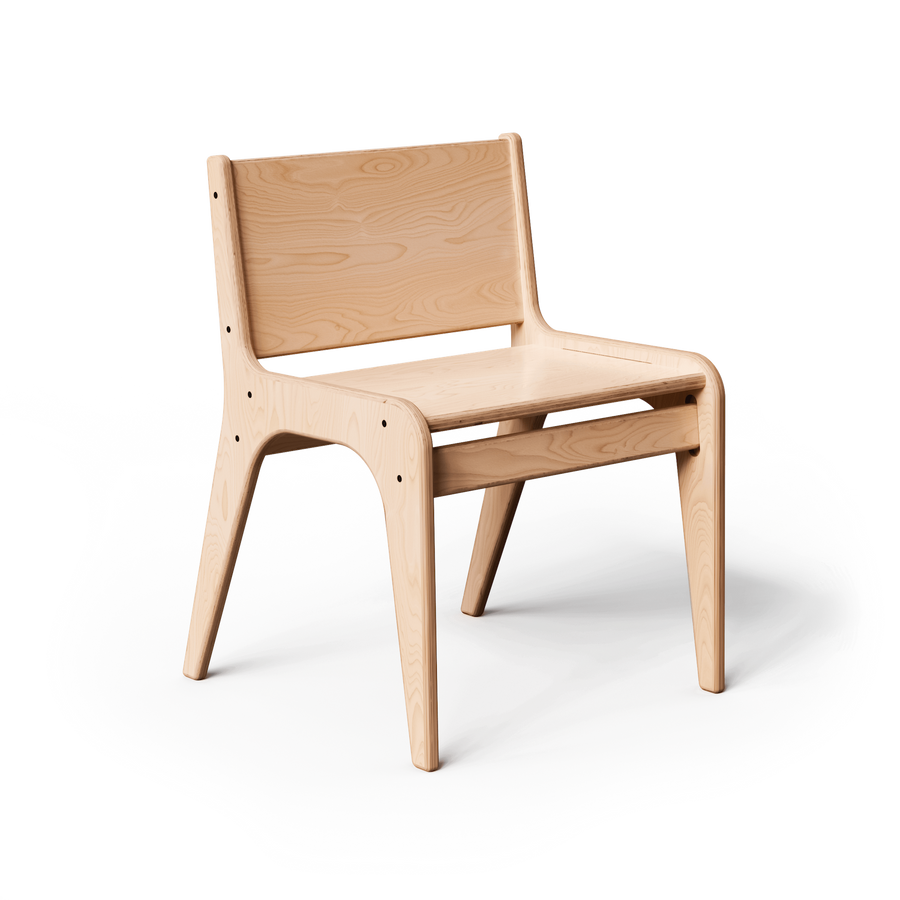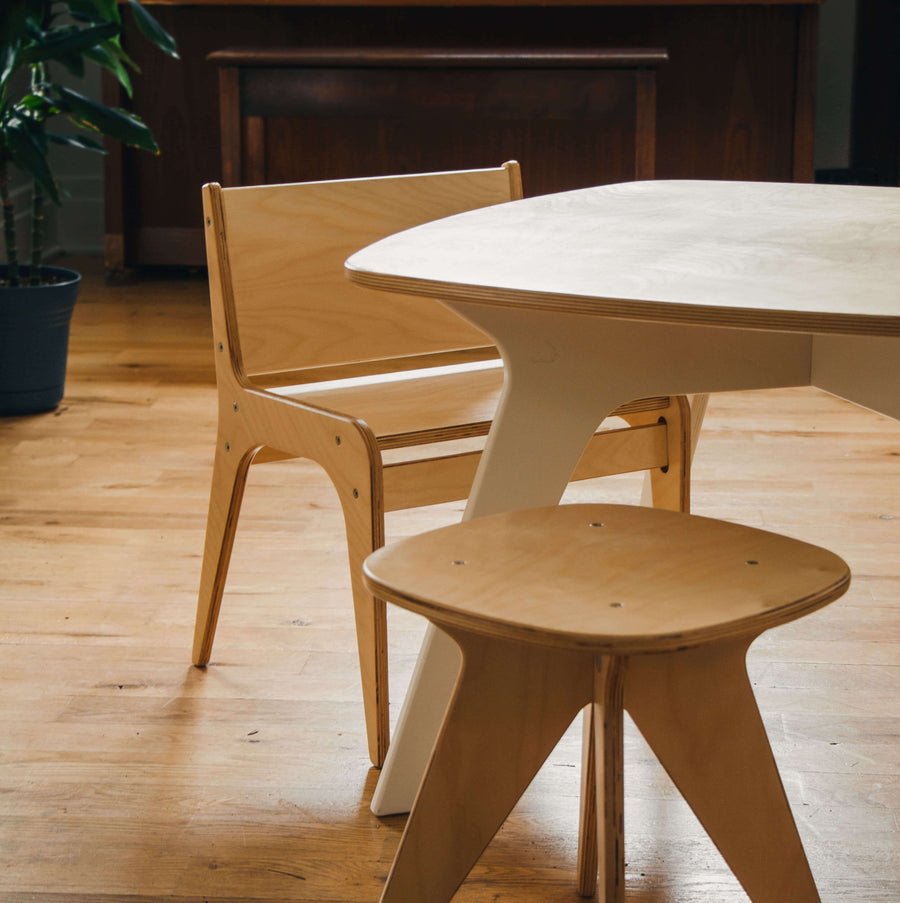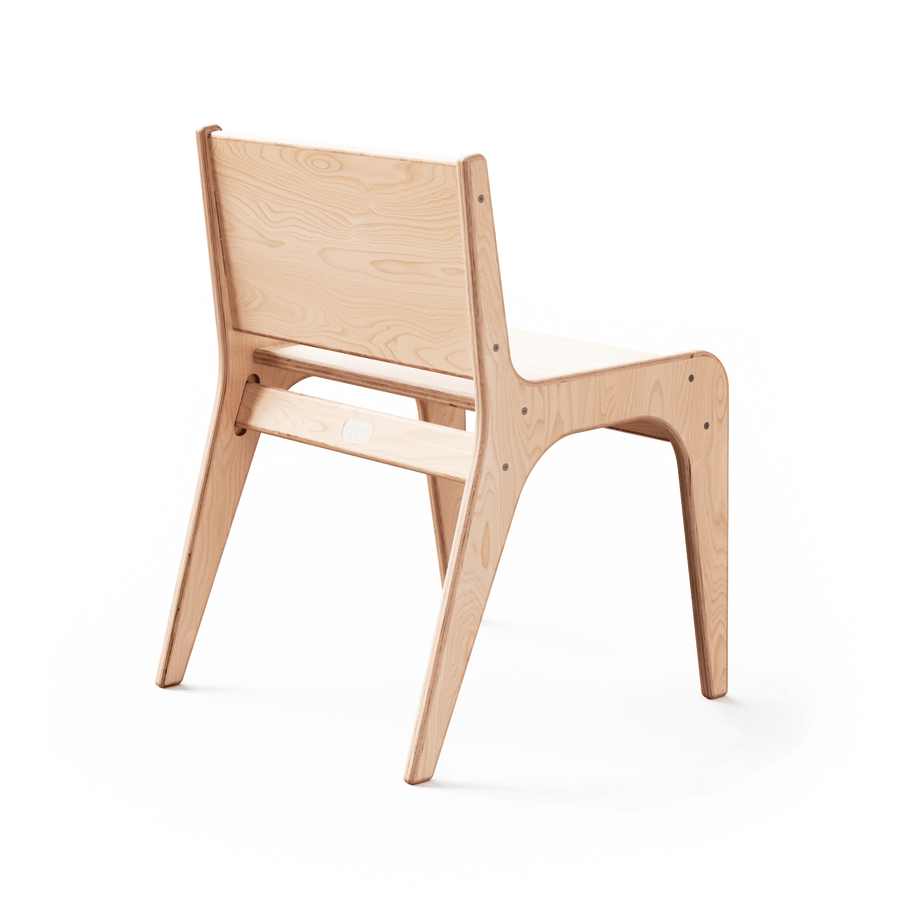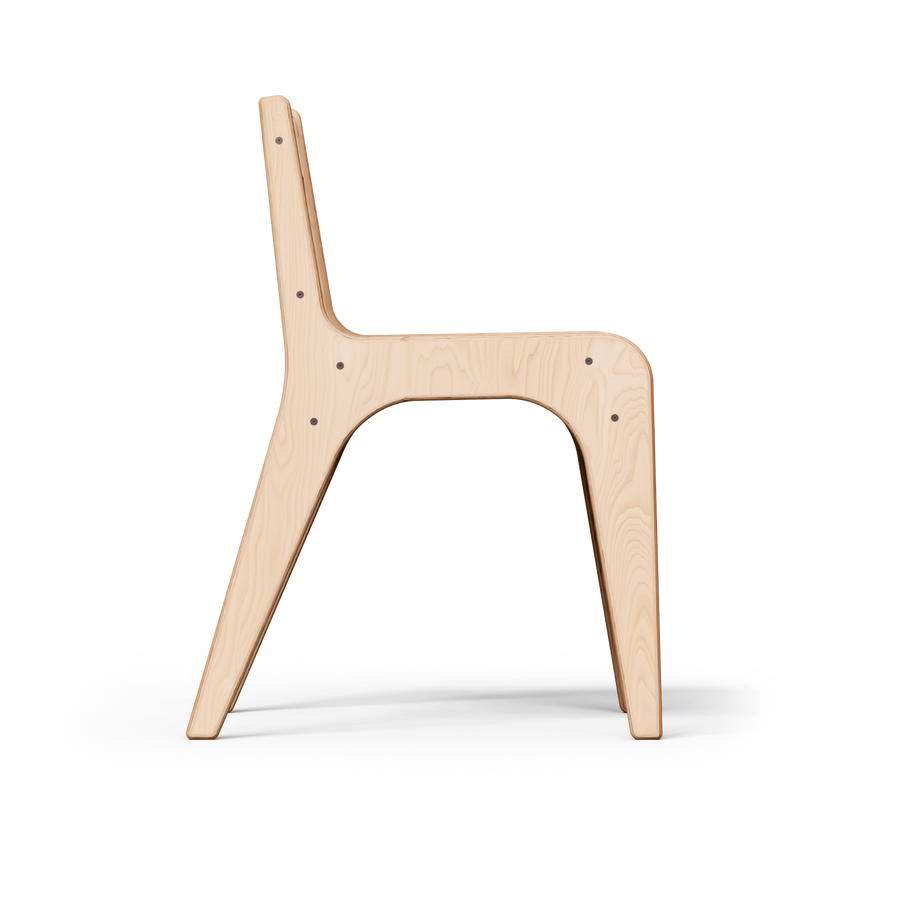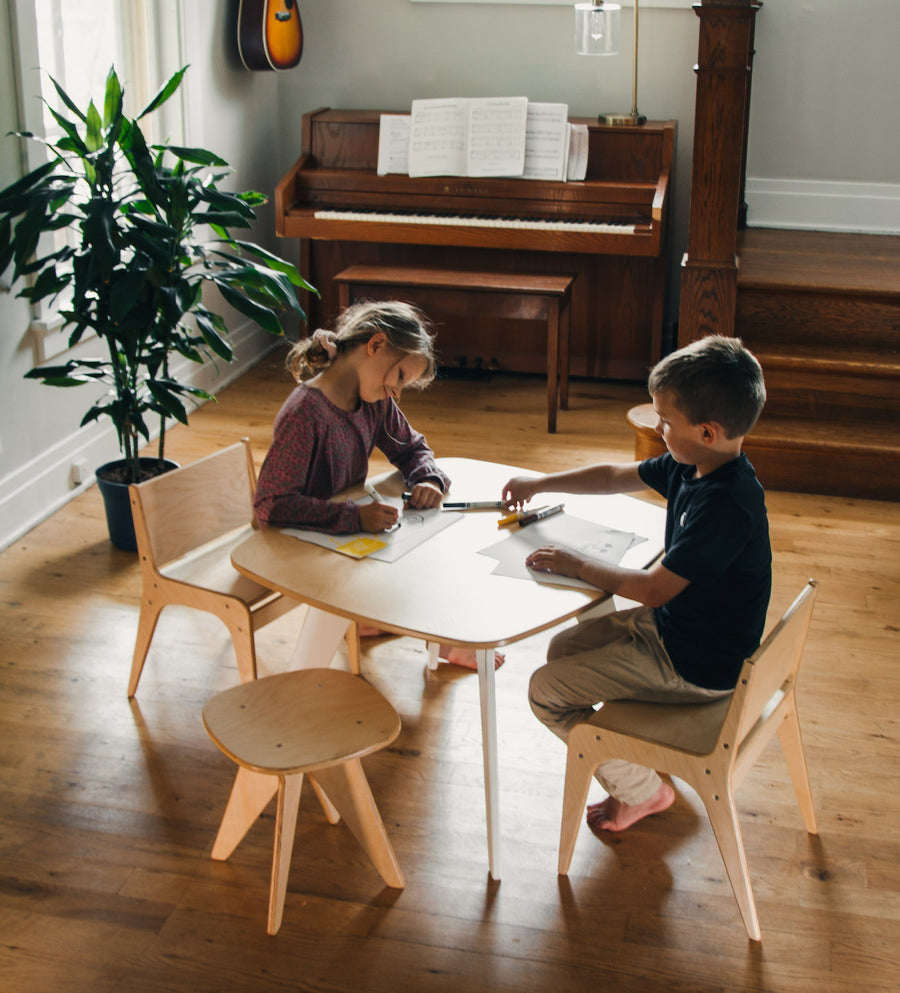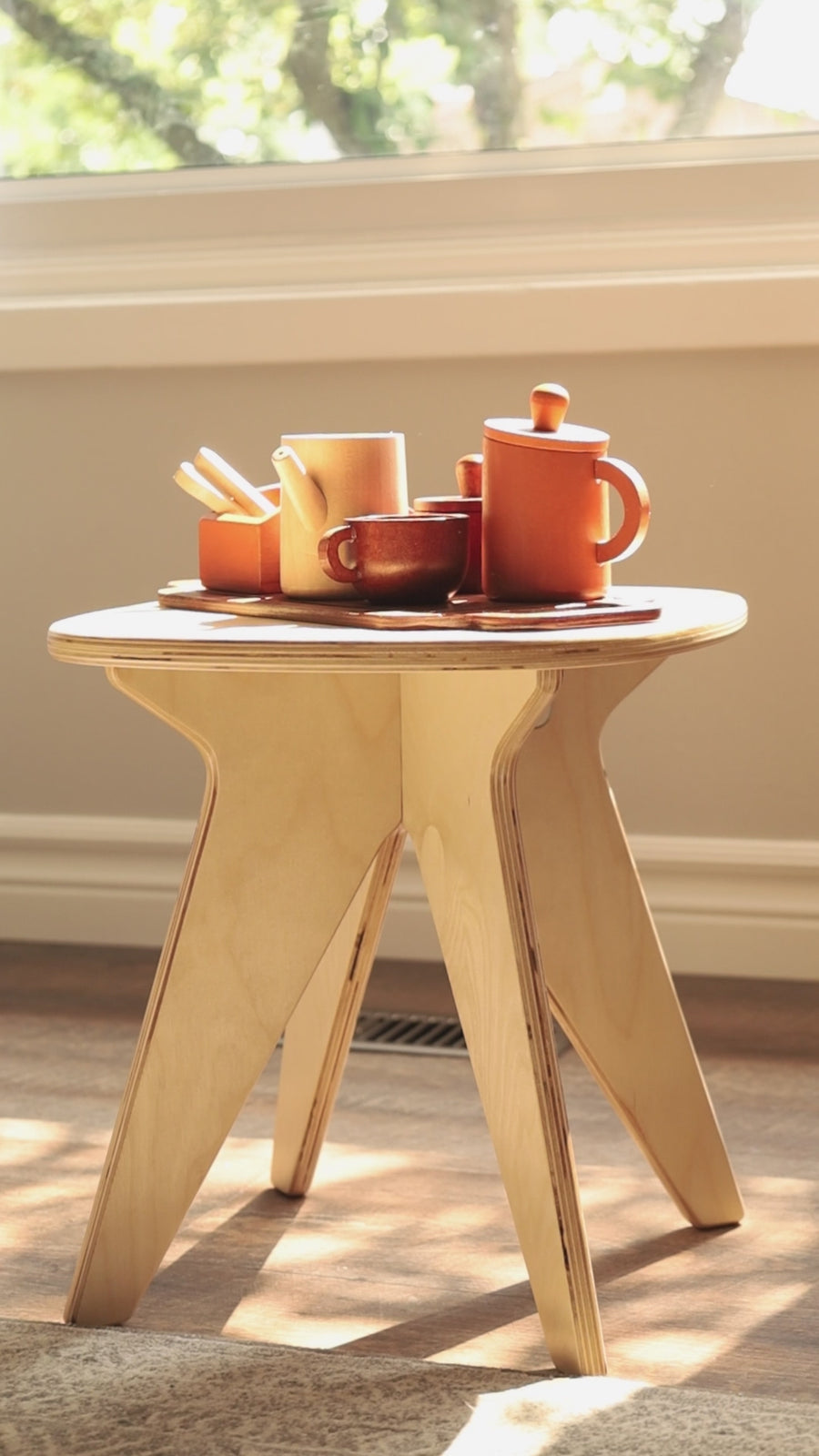 All Circles Chair - Modern Kids Chair
The All Circles Chair is the perfect companion to our designer kids' table, completing the ultimate playtime set. Meticulously crafted with Baltic birch, this chair is not only visually stunning but also built to withstand the joys and adventures of active little ones.
Modern Design - With its sleek and contemporary design, the All Circles Chair effortlessly elevates any playroom or children's corner. The clean lines and smooth curves exude a modern charm that perfectly complements the All Circles Table, creating a harmonious and stylish play space for your child.
Comfort and Support - Your child's comfort and safety are paramount to us. The All Circles Chair features a well-designed seat and backrest, offering optimal support and encouraging good posture during play and study sessions. The ergonomically crafted chair ensures that your little one can sit comfortably for extended periods of creative exploration.
Durable and Safe - Crafted from the finest Baltic birch, this chair is engineered for exceptional durability. It's built to withstand the playful enthusiasm of kids, providing a reliable and secure seating solution for all their activities.
Seamless Pairing - Created to perfectly complement the All Circles Table, this chair completes the cohesive and stylish look of your playroom. Together, they form a dream team of modern design, quality craftsmanship, and functional brilliance, setting the stage for countless imaginative adventures.
Easy to Maintain - We know life with kids can be busy, so we've made the All Circles Chair easy to clean and maintain. A quick wipe with a damp cloth will keep it looking pristine and ready for the next playtime rendezvous.
The All Circles Chair - A Marvel of Modern Design and Durability. Create a captivating and functional play space for your child with this superbly crafted kids' chair, designed to inspire their creativity and foster joyful moments of play. Watch them flourish as they explore the world of imagination from the comfort of their very own All Circles Chair. Elevate playtime to a whole new level with this charming addition to your child's wonderland.
Assembly instructions, tools and fasteners come with each product. Your children will love helping to build each structure.
At All Circles we believe in creating opportunities for children to engage in the natural world. Each structure is designed with Baltic Birch - a high grade plywood - that brings the natural world indoors.
Our fasteners are industrial quality stainless steel and all our wood finishings are kid friendly!
Great design is at the heart of our company. Our priority in play design is the safety of our children and your children.  We use the ASTM Home Playground Safety Standard and the ASTM Standard Consumer Safety Specification for Toys as a benchmark and compliance standard to ensure our products are meeting the highest safety standard.
We are currently shipping products between 2 to 5 business days.
Products are delivered in one simple box, with all the parts and tools for assembly.
View our Return Policy