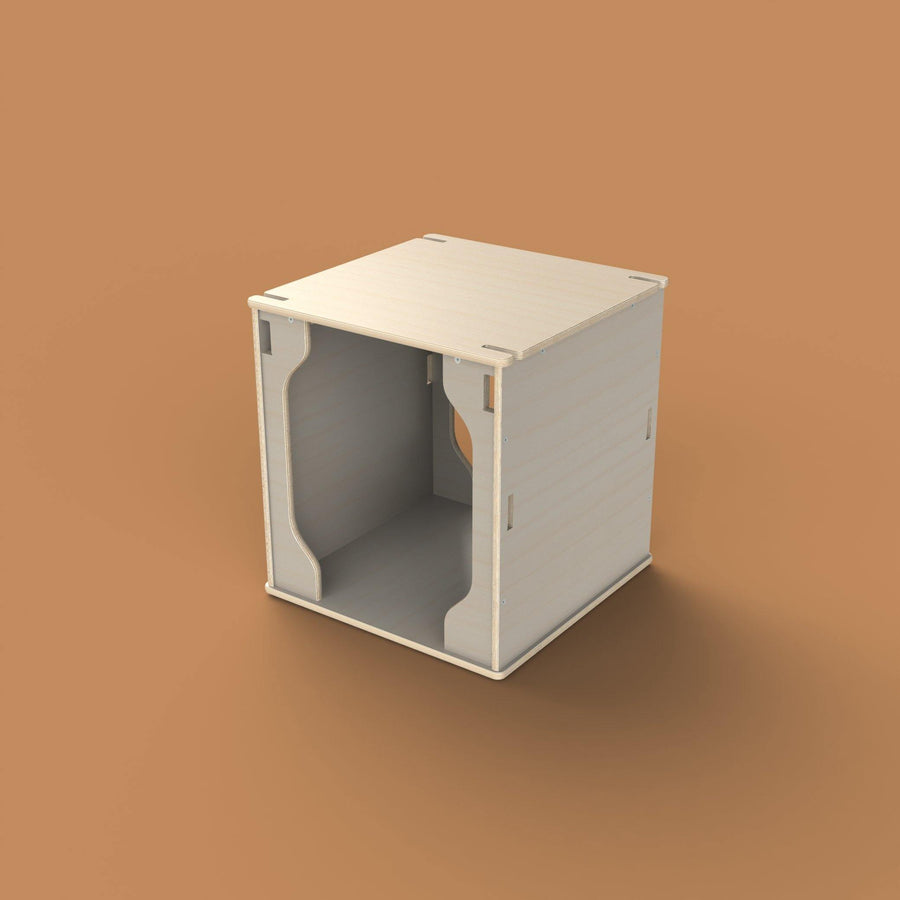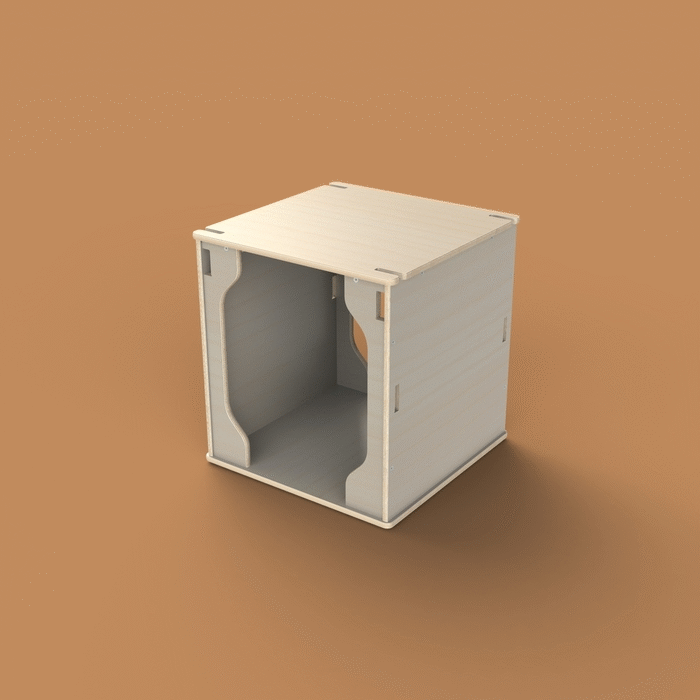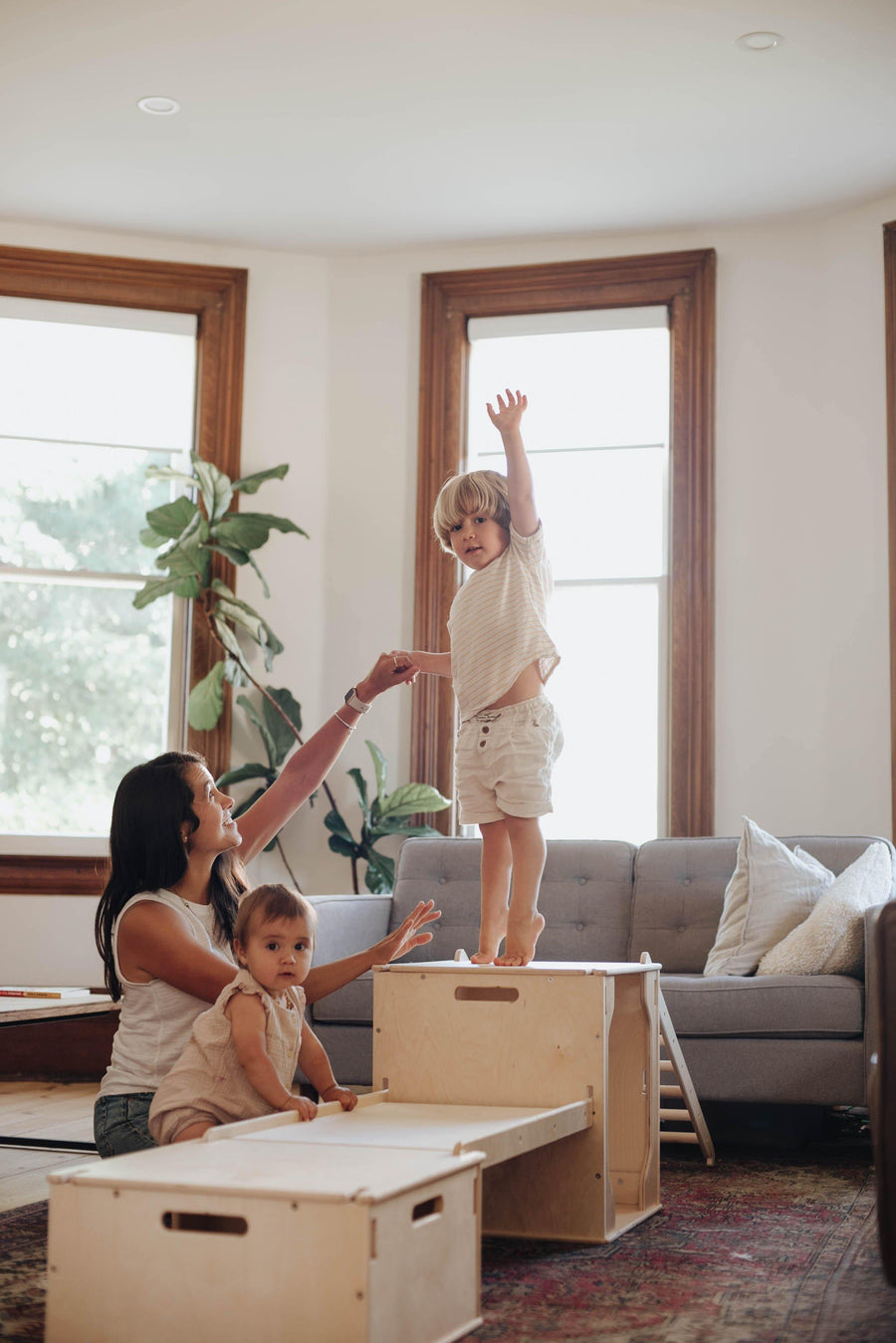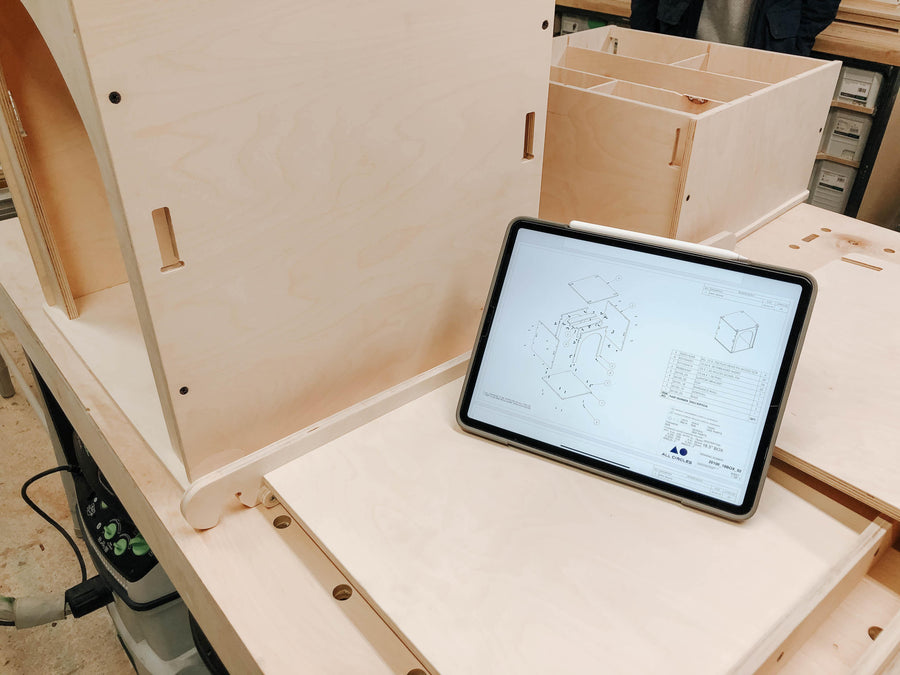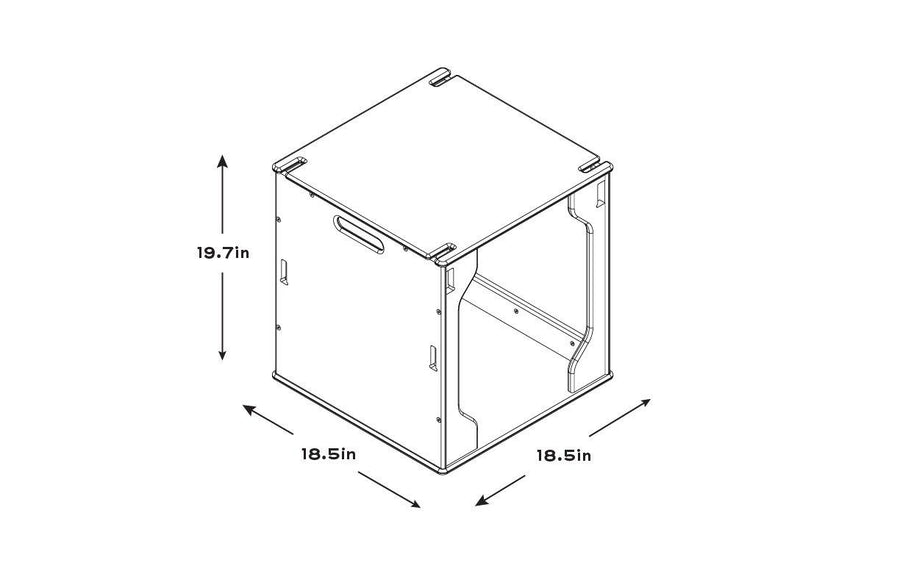 The Box is the largest component of the set with a through tunnel and of course, slots on all four sides for simple attachment of the Ladder and Ramp. Have fun experimenting with different slopes using the various slot heights on the walls of the Box. 
Assembly instructions, tools and fasteners come with each product. Your children will love helping to build each structure.
At All Circles we believe in creating opportunities for children to engage in the natural world. Each structure is designed with Baltic Birch - a high grade plywood - that brings the natural world indoors.
Our fasteners are industrial quality stainless steel and all our wood finishings are kid friendly!
Great design is at the heart of our company. Our priority in play design is the safety of our children and your children.  We use the ASTM Home Playground Safety Standard and the ASTM Standard Consumer Safety Specification for Toys as a benchmark and compliance standard to ensure our products are meeting the highest safety standard.
We are currently shipping products between 2 to 5 business days.
Products are delivered in one simple box, with all the parts and tools for assembly.
View our Return Policy