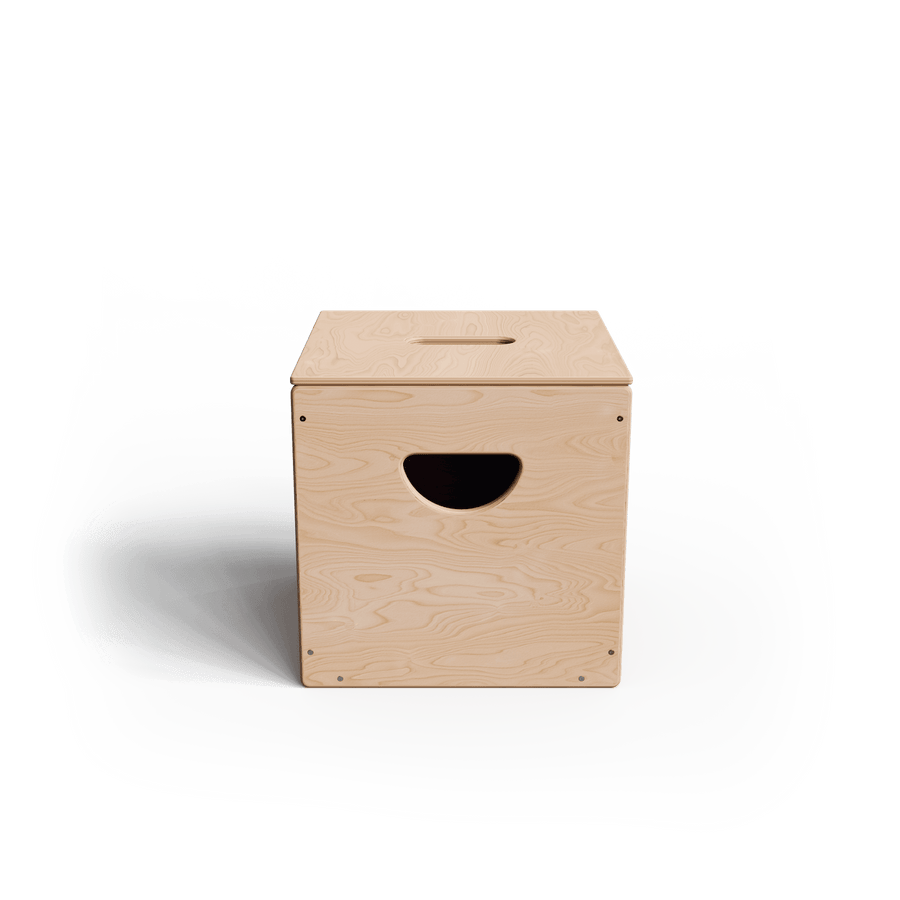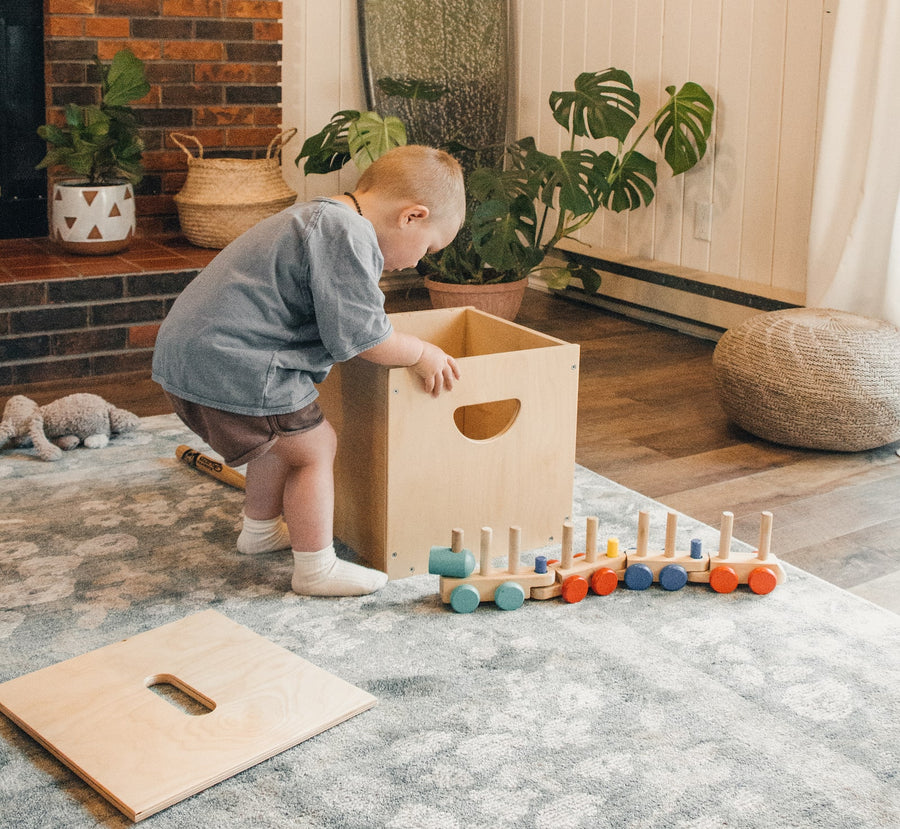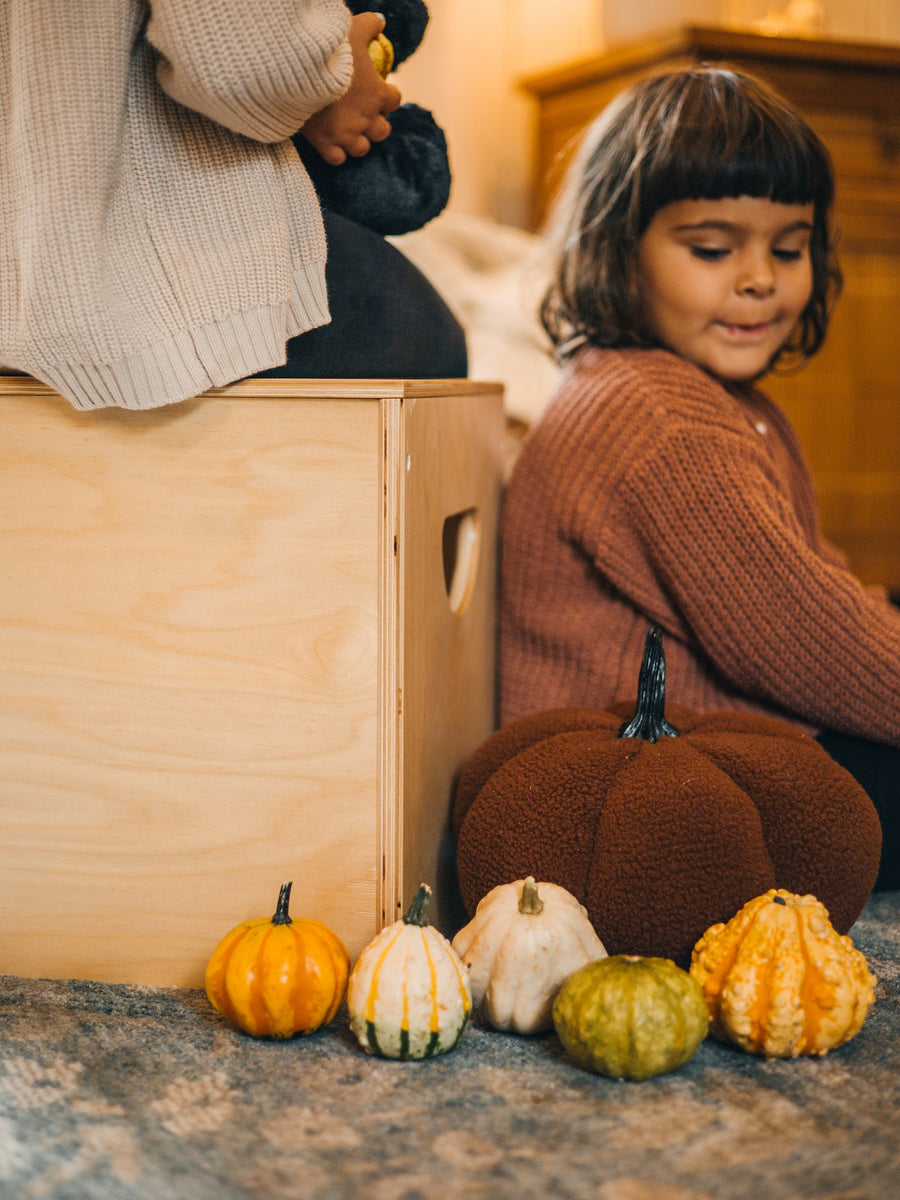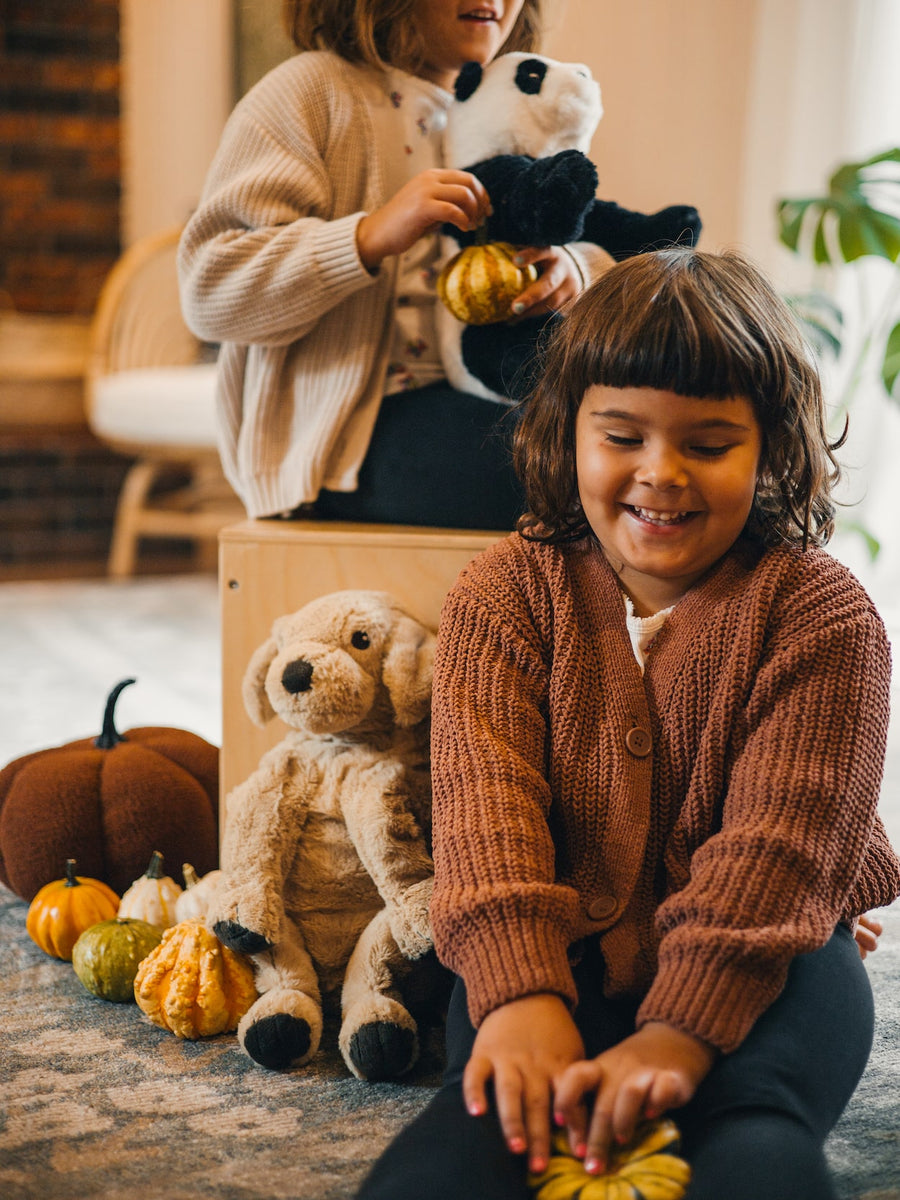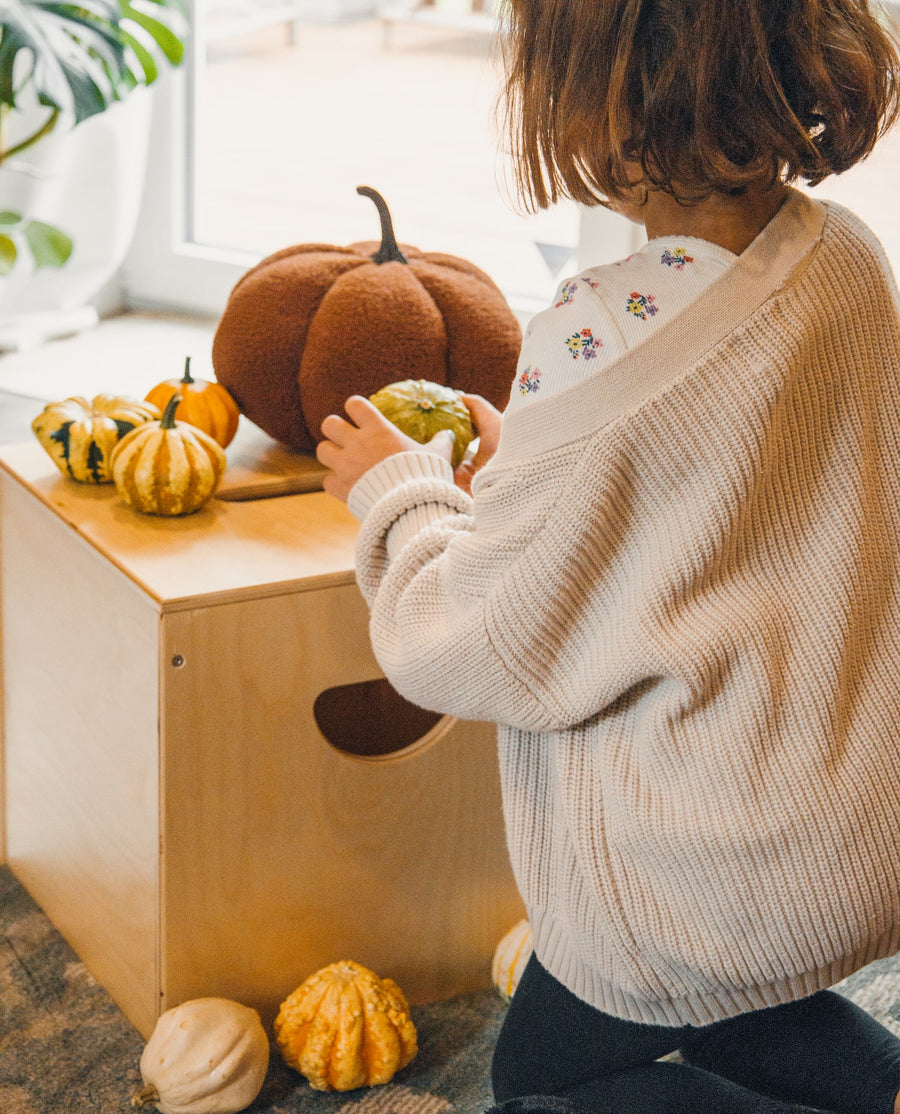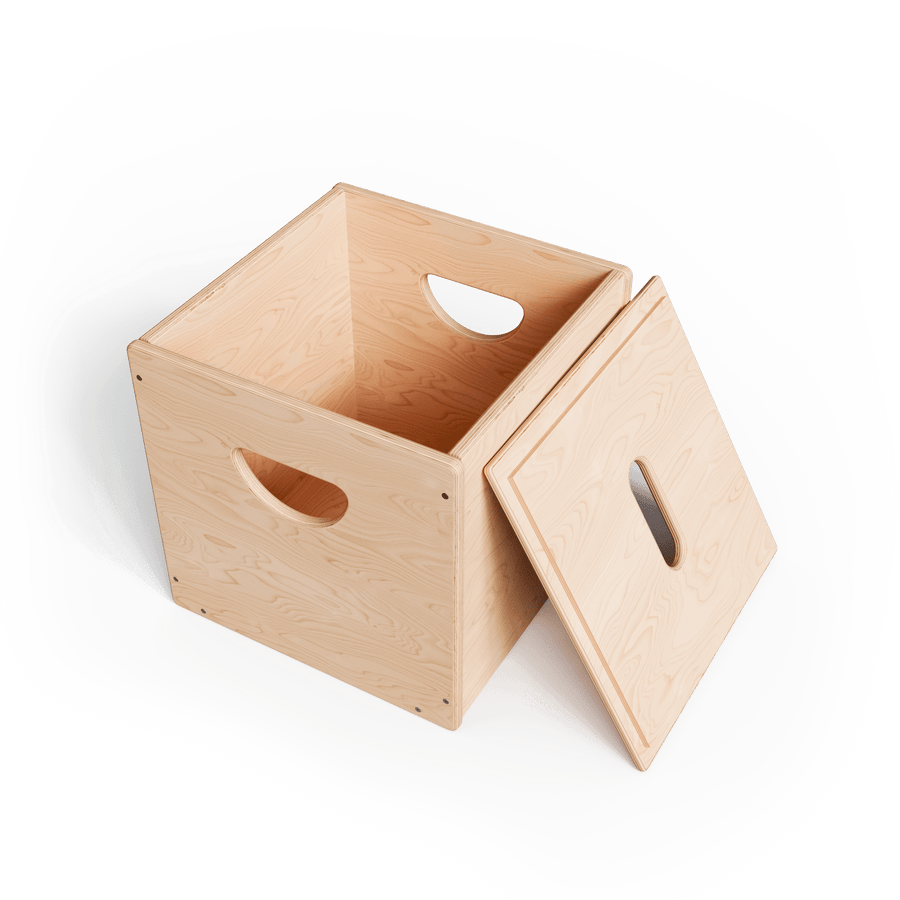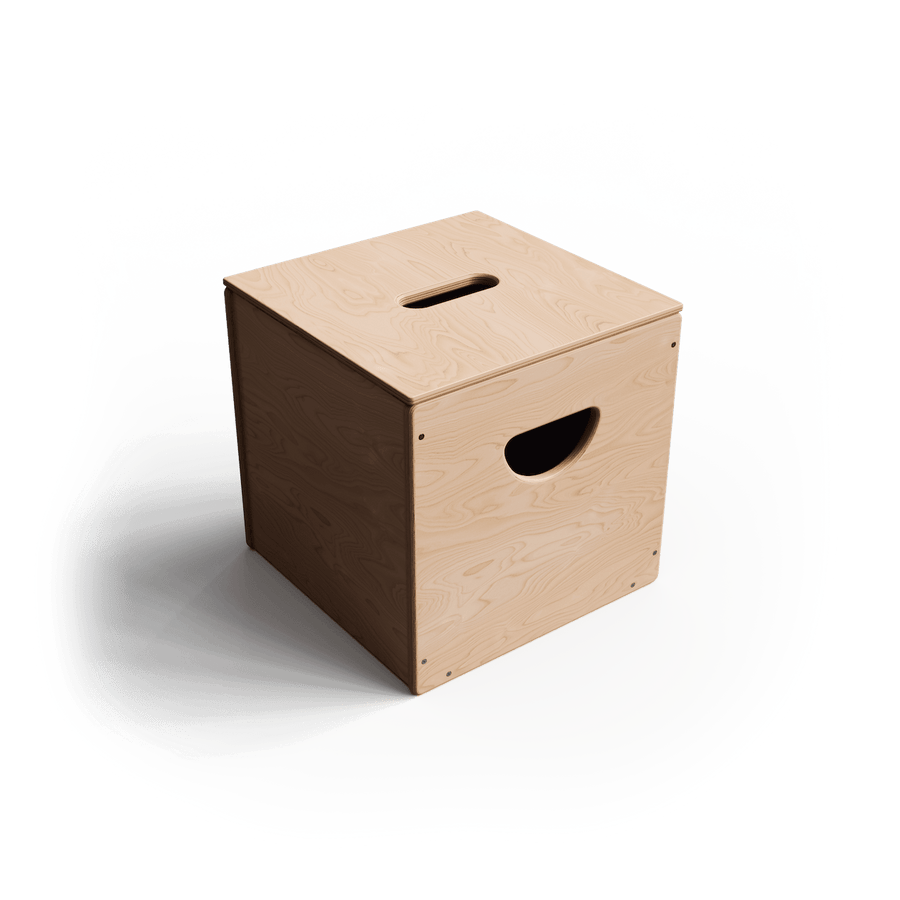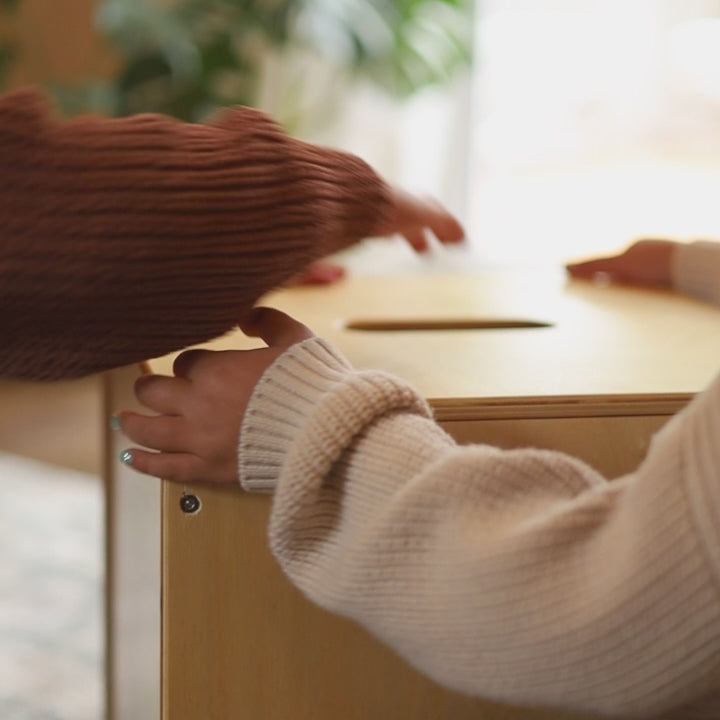 This 14" square ToyBox is the perfect addition to any child's playroom or bedroom. This toy box is made from high-quality Baltic birch, which is known for its strength and durability, making it an ideal material for a children's toy box.
The box has a simple, minimalist design that aligns with the Montessori learning philosophy, which emphasizes hands-on, child-led learning through exploration and discovery. The clean lines and natural wood finish of the toy box promote a sense of calm and order, which can help children focus on their play and learning activities.
The box's size is just right for children to easily access and organize their toys, books, and other playthings. It is also lightweight, making it easy for children to move the box around and put it away when they're finished playing.

Overall, this square toy box is a practical and beautiful addition to any Montessori-inspired playroom or learning space. It provides children with a sense of order, independence, and ownership of their playthings, while also encouraging them to explore and learn in a hands-on, child-centered way.

ToyBox:
H:14in x W:14in x D:14in
H:35.6cm x W:35.6cm x D:35.6cm
Assembly instructions, tools and fasteners come with each product. Your children will love helping to build each structure.
At All Circles we believe in creating opportunities for children to engage in the natural world. Each structure is designed with Baltic Birch - a high grade plywood - that brings the natural world indoors.
Our fasteners are industrial quality stainless steel and all our wood finishings are kid friendly!
Great design is at the heart of our company. Our priority in play design is the safety of our children and your children.  We use the ASTM Home Playground Safety Standard and the ASTM Standard Consumer Safety Specification for Toys as a benchmark and compliance standard to ensure our products are meeting the highest safety standard.
We are currently shipping products between 2 to 5 business days.
Products are delivered in one simple box, with all the parts and tools for assembly.
View our Return Policy